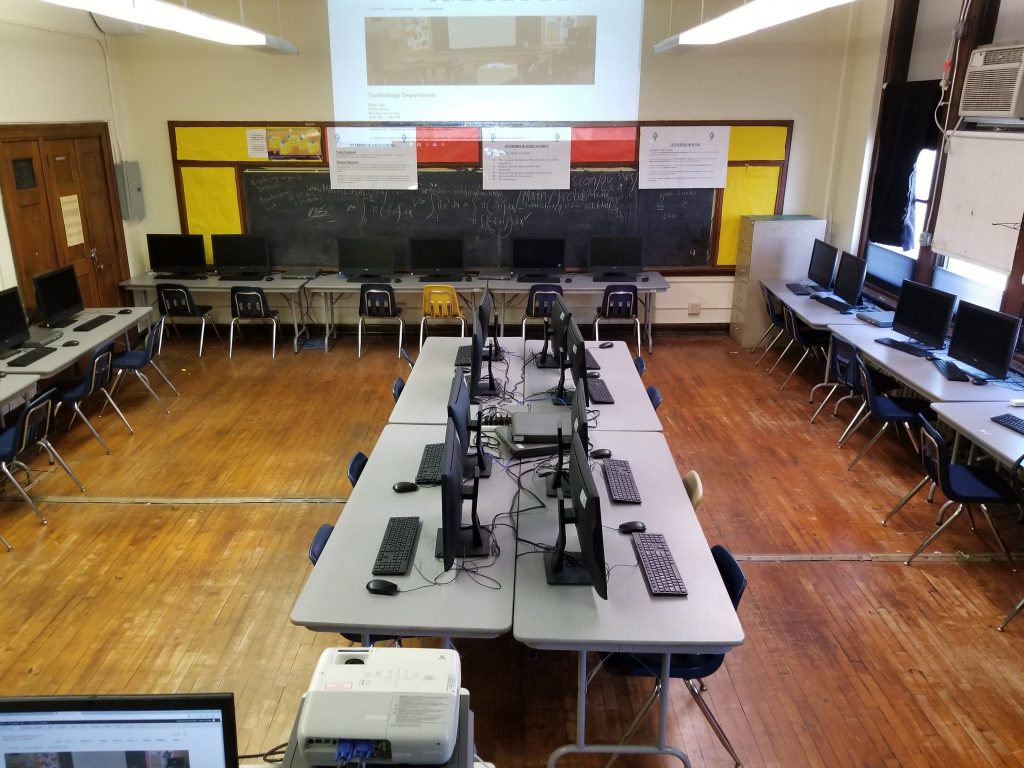 Technology Department
Room 304
Office Hours
Monday thru Friday
8:00 AM – 3:00 PM
The OHS Technology Department manages all of the information systems at the school. This includes the school networks, computer labs, Chromebook carts, printers, website, and software.
For assistance with a technology problem, please complete the Technology Assistance Form. If you wish to sign out a lab or cart, you must use SignUpGenius.
If you need internet access for an outside guest or technology for an event, please complete an online work order at least one school day before the time needed.
Students needing their passwords reset for www.philasd.org or for their school district Google accounts can see any faculty member. Other account questions can be referred to the Technology Office.
Due to network policy issues, students needing internet access for a laptop or Chromebook to be used for academic purposes may get a WiFi day pass by seeing Mr. Verlin. WiFi Access will not be given to phones unless authorized by administration.